Weekly Preview: Spurs to Face the Bucks, Celtics, Grizzlies and Raptors
In the Weekly Preview, we'll take a look at the upcoming games for the San Antonio Spurs. This week, the Spurs play the Milwaukee Bucks, Boston Celtics, Memphis Grizzlies and Toronto Raptors.
A frustrating week now behind them, the San Antonio Spurs will look to exact revenge on the Milwaukee Bucks at home before heading east for a four-game road trip. The Spurs have managed to keep their games against playoff teams close, but have a worrying trend of falling apart late in the second half. San Antonio is barely hanging onto the eighth seed in the West and will need to improve their fourth quarter execution if they want to remain in the playoff hunt.
San Antonio Spurs vs. Milwaukee Bucks
Monday, January 6, 7:30 PM CT
Last Meeting: Bucks 127, Spurs 118
The Spurs will take on the Bucks at home this time after coming up short in Milwaukee over the weekend. The Bucks have won five straight since dropping their Christmas Day game in Philadelphia. The Spurs, on the other hand, are just 5-5 in their last ten games.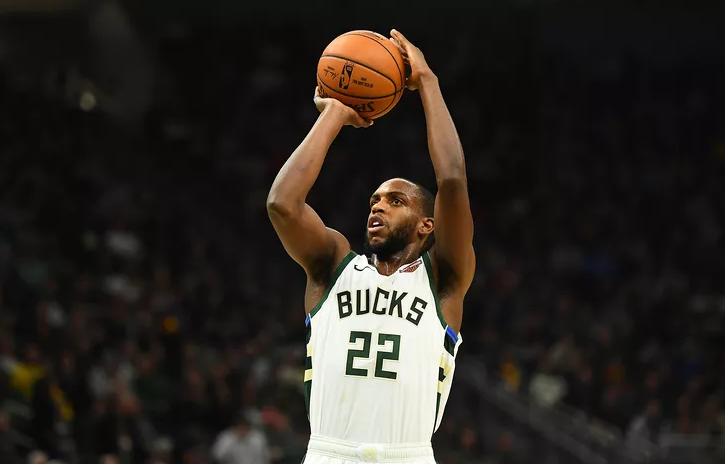 In their most recent encounter, Giannis Antetokounmpo exploded in the third quarter to put the game to bed. While that may be expected from the reigning MVP, the Spurs will have to do a better job against the Bucks' other players. Khris Middleton was a headache for San Antonio, giving the Bucks a big boost with 20 points on 8-for-15 shooting. Eric Bledsoe was also a nuisance with an even more efficient 8-for-12 shooting, along with 4-for-6 from downtown.
Dejounte Murray being out for personal reasons certainly hurt the Spurs in the backcourt defensively. San Antonio will need him back for the rematch as he would be an ideal matchup on Bledsoe with his length. The Spurs will also need to clean up their defensive rotations, as it would be hard for them to beat any team in the league when they allow 17 threes.
San Antonio Spurs at Boston Celtics
Wednesday, January 8, 6:00 PM CT
Last Meeting: Celtics 135, Spurs 115
Earlier this season, the Boston Celtics handed the Spurs one of their most humbling home losses of the year. After a strong start, Boston was on fire from just about everywhere and the Spurs couldn't keep up. The Spurs kick off a four-game road trip in Boston and will need a much better performance from everyone if they want to escape with a win.
What makes the Celtics so hard to defend is that there isn't any one player opposing teams need to key in. Boston gets solid contributions from a wide range of players. Kemba Walker, Jayson Tatum and Gordon Hayward are a handful every night. However, in their most recent five-game stretch, Jaylen Brown has been on fire. He is averaging 24.8 points per game on 60.6% shooting from the floor, to go along with a sizzling 57.7% from three-point range. The Spurs may need to throw many different looks at him.
LaMarcus Aldridge shooting a lot more threes will certainly open up the floor for the Spurs. The Celtics didn't have to deal with Aldridge as a three-point threat in their last matchup; it will be interesting to see how they deal with having to guard him so far away from the basket. Aldridge's outside shooting will give DeMar DeRozan and Lonnie Walker IV a lot more room to attack the paint. Hoping for a win may be a very tall order, but if the Spurs can surprise the Celtics, that would get their road trip off to one heck of a start.
San Antonio Spurs at Memphis Grizzlies
Friday, January 10, 7:00 PM CT
Last Meeting: Grizzlies 115, Spurs 145
Like the Spurs, the Memphis Grizzlies are also 5-5 in their last ten games. San Antonio pounded them at home in their last encounter for a 30-point victory. Aldridge ripped the Grizzlies for 40 points and DeRozan had 26 points on impressive 10-for-11 shooting from the field. Memphis is coming off a huge win by decimating the Clippers 140-114 in LA.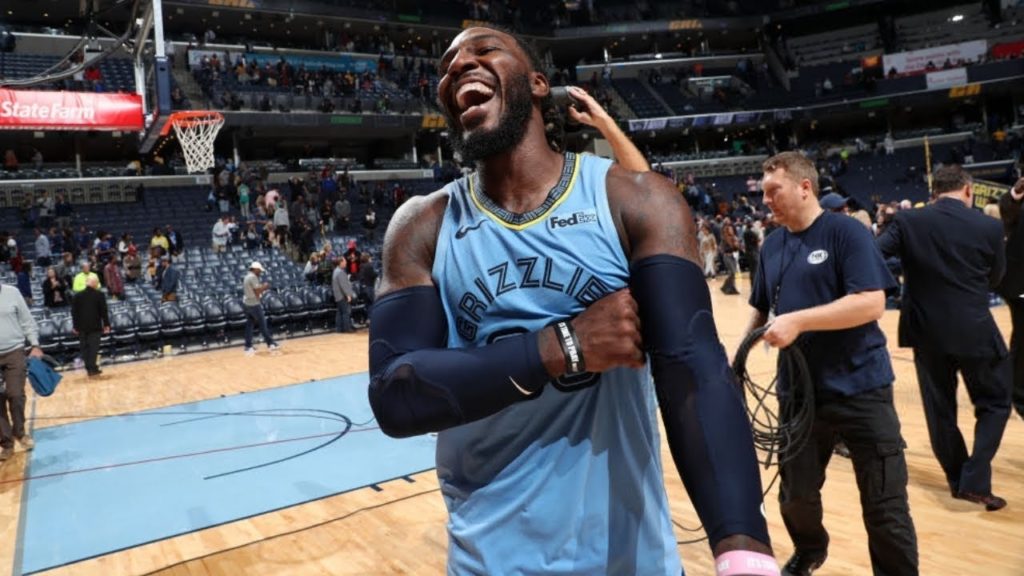 Jae Crowder went off for 27 points against the Clippers, and has really worked on improving his shot selection this year. He had his struggles to start the season but had a nice bounce back game in LA, hitting 6-for-11 from downtown. The Spurs will need to make sure that game was a fluke as they did a great job holding Crowder to just 1-of-9 shooting in their last matchup.
While Memphis is 11th in the West, they still have a lot of weapons. Ja Morant has been one of the most impressive rookies in the league and has fit well next to the veteran presence of Jonas Valanciunas. Jaren Jackson Jr. has caused the Spurs some problems this year, so he is certainly one to keep an eye on. When he plays well, the Grizzlies tend to play much better as a team.
This is the third meeting between the two teams this season, with each team winning one game. The Spurs are just two games up in the loss column, so a win here would really help give them a some breathing room in the standings.
San Antonio Spurs at Toronto Raptors
Sunday, January 12, 5:00 PM CT
The Toronto Raptors are coming to terms with how difficult life without Kawhi Leonard can be. They are just 3-4 in their last seven games, and have really struggled with injuries to Pascal Siakim and Marc Gasol. They currently sit 4th in the East.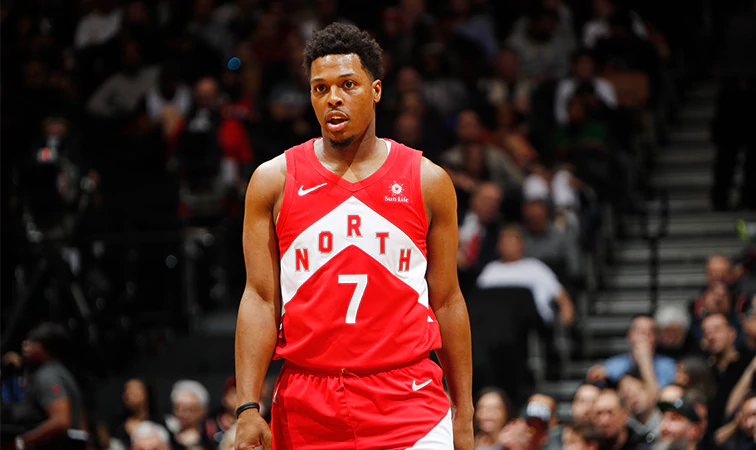 As the Raptors have been hit very hard with the injury bug, they rely on Kyle Lowry more than ever to carry them. Unfortunately for Toronto, Lowry has been very hit or miss lately. He's had 15 turnovers in his last fives games, and has struggled shooting the ball with just a 40.7% field goal percentage during that stretch. The Spurs may look to go under the screen when guarding Lowry, as he is shooting a measly 28.6% on shots between 20-24 feet from the basket.
On the flip side, Fred VanVleet is having a career year. He is averaging a career-high in points (18.0), rebounds (3.9) and assists (7.0). As the Raptors have a weakened frontcourt due to injuries, it is imperative that the Spurs keep Toronto's backcourt in check.
The Raptors will get three days of rest before facing the Spurs. San Antonio will be playing their fourth game in seven days. Tired legs may be a factor here so the Spurs will need to get off to a strong start.
This is a very tough road trip and having to play the best team in the league before it even starts isn't helping the situation. If the Spurs can muster a 2-2 week, that would be a huge leap in the right direction. January is going to be very tough on the Spurs schedule-wise, but at least it will be a good litmus test to see where they stand as the trade deadline approaches in early February.